Durdle Door Holiday Park Secures SILVER AWARD in Dorset Tourism Awards
4 Feb 2021
Durdle Door wins coveted silver award in prestigious regional awards.
The results are in, and Durdle Door Holiday Park is overjoyed to have secured a silver award in the Touring, Camping & Caravanning and Holiday Park of the Year category, sponsored by Tozers.
Under general manager Cam Brokenshire since late 2019, Durdle Door Holiday Park attributes its success largely to its incredible location at the edge of the coastal path leading to Durdle Door itself, the iconic, world-famous limestone arch. Part of the historic Lulworth Estate, Durdle Door Holiday Park benefits from close partnerships with the Lulworth Rangers, Lulworth Holiday Cottages, Lulworth Weddings and the many retail and food & beverage outlets which both our Holiday Home Owners and holidaymakers can enjoy.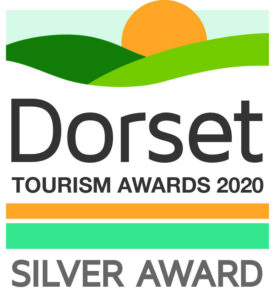 In the last two years, strides have been taken in ensuring our Accessible hire fleet continues to grow; we now have 3 Accessible Holiday Homes (helper dogs stay free!) in addition to our accessible facilities for our camping and glamping guests. We've introduced pioneering accommodation including the Horizon Heights Villa – the first in Dorset with a second storey – which builds on the popularity of our glamping Skylight Cabins we introduced in 2019. Our huge Woodland Adventure Playpark, also new for 2019, has been a tremendous hit with families with children. A new development for us last season has also been the introduction of Any Day Check-In!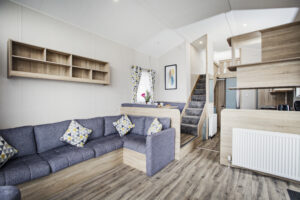 With all that 2020 brought, luckily just one lockdown affected our opening dates. Re-opening on 4th July, we were extremely thankful to be able to remain open for the remainder of our season and closed on 31st October after one of the busiest summers ever.
The Dorset Tourism Awards  go a long way in recognising the success our amazing teams here have allowed us to enjoy. We've got BIG plans for the next few years, including re-entering the Award category for 2021!
A huge thank you to the organisers of the Awards, and to all the sponsors. For the full list of winners visit the Dorset Tourism Awards.
Clare Bushby of headline sponsors Clockwork Marketing says: "The Dorset Tourism Awards are more vital than ever before. They provide normality during a surreal time, where everything seems weighted against hospitality. Equally as important, they give credit—where credit is more than due. Rather than despairing, entrants into this year's awards have been remarkably inventive when faced with the impact of coronavirus. They have shown, against all the odds, that a pandemic needn't stand in the way of excellent hospitality. This is in no small part due to their unflinching resolve and unbreakable passion for their industry.
"At Clockwork Marketing, we're proud to sponsor The Dorset Tourism Awards and have a deep respect for the solidarity they represent. We also salute the admirable businesses taking part. May they enjoy the unbridled success they deserve in the future."