A One-of-a-Kind Holiday at Durdle Door
4 Jan 2020
Holiday Homes at Durdle Door
Durdle Door Holiday Park is proud to announce that we have a unique offering for our Holiday Park guests: The Horizon Heights Villa. The first Willerby Holiday Home with a bunk, and the very first in Dorset, this special Holiday Home sits on two floors. If you can't imagine how a Holiday Home would look with stairs, all the team here at Durdle Door have agreed it is pleasantly surprising! There is plenty of space downstairs, with all the amenities you would expect in a modern Holiday Home. Upstairs, adventurous children will absolutely love the bunk level, which features twin beds. We do recommend this space for children, as headspace is limited. Not to worry, though, as the master bedroom is very spacious and even has an ensuite WC.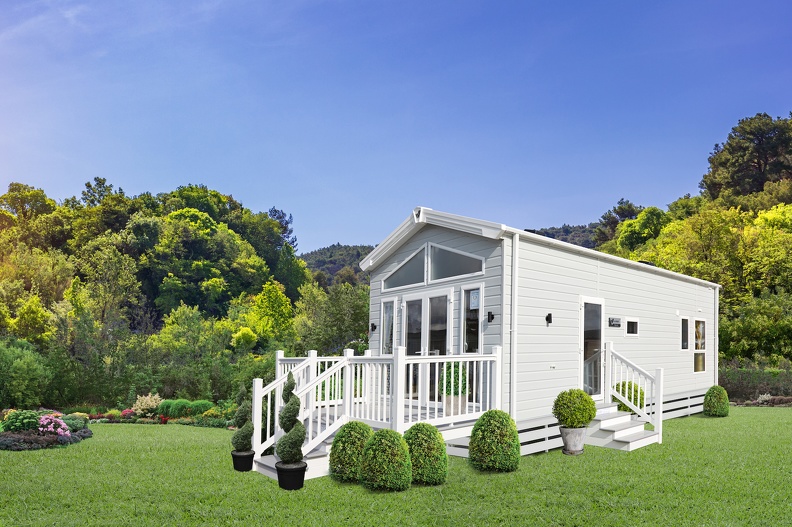 Horizon Heights Villa 2020
Brand new for 2020, this exclusive Holiday Home is the only one of its kind in Dorset, and sits on a prime sea view plot here at Durdle Door Holiday Park. Just moments from Durdle Door beach itself, it has a gorgeous glass front for optimising that dazzling blue sea view. What more could you ask for? On a clear day you'll be able to see all the way over to the peninsula of Portland.
Sea View Holidays in Dorset
Forming the spearhead of our 2020 hire fleet, the Horizon Heights Villa is family focused and offers a proper self-catering holiday without compromise. Rainy day? Lounge with the TV on, or cook up a family feast to eat around the dining table. Willerby says it all: The Horizon Heights Villa '…brings holidaying to new heights'.