Breathtaking Scenery & Blue Seas
Durdle Door Holiday Park is located on a particularly accessible part of the Jurassic Coast where award winning beaches showcase iconic landscapes of dramatic cliffs, secluded coves and impressive coastal rocks. The variety of scenery on our coast means that there are plenty of beach destinations, each with their own character and charm - from white pebble beaches of private coves, to seemingly endless golden sand. Whether you're looking to build super sandcastles, enjoy some safe paddling and swimming or to indulge in some fantastic local food, we're sure you won't be disappointed.
Man O'War Bay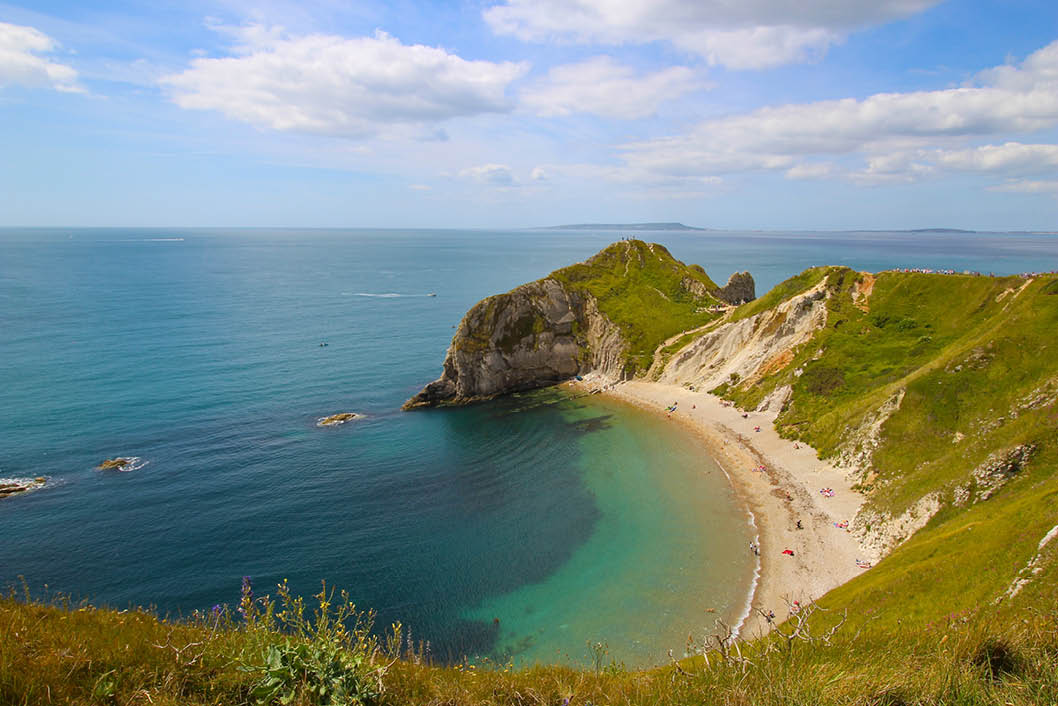 A mix of sand and shingle, Man O'War Bay is a hidden treasure, with safe seas for gentle swimming and paddling.
Beaches on Your Doorstep
Kimmeridge BayThe rocks at Kimmeridge were once the floor of a deep tropical sea. Rich in prehistoric life, many important fossils have been found here.
Sandy Beaches In The Local Area