Reuse, Reduce, Recycle
Here at Durdle Door Holiday Park, we take environmental sustainability seriously. 
Our commitment to reducing waste and promoting reusable materials extends from Reception all across the Holiday Park.
Reception
From a paperless booking system to our very own Recycling Ambassador within our team, we ensure everything we do has less impact on the environment.
Our Recycling Ambassador is a special role within our team making sure everyone knows how best to recycle all our paper, plastic and glass waste.
'Refill' is a practical tap water campaign that aims to make refilling your bottle as easy, convenient and cheap as possible by introducing refill points on every street. We are proud that Durdle Door Holiday Park is a #Refill station, allowing anyone to refill their water bottles with clean tap water.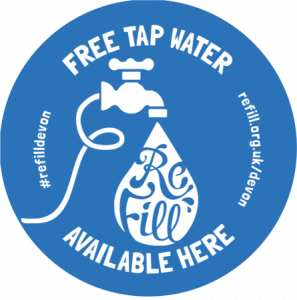 The Holiday Park
We strictly follow the guidance from Natural England in regards to hedge trimming and landscaping, ensuring our local conservation areas remain a haven for the flora and fauna that live among us.
We have two electric vehicles: one for our housekeeping team and one for our maintenance team, and two electric vehicle charging points to recharge them.
We use local suppliers and products where possible.
We are a Jurassic Coast Trust Business Partner, which means we help to protect the world's only natural Heritage Site. We actively support its management and conservation by raising funds through visitor giving.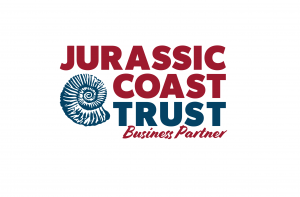 We achieved a Silver Award for The David Bellamy Conservation Award for 2018/19 which is the longest running green tourism award in the UK.  The parks that take part in the scheme are all regularly assessed by the scheme's team of local wildlife experts.
The assessors look at the steps parks are taking to:
Manage their land as a haven for wildlife
Reduce their use of energy, water and other resources
Reduce, reuse and recycle the waste they produce
Support their local communities
Children's Play Area
Our Woodland Adventure children's play area is created among our wooded area out of reclaimed materials and will be fully recyclable at the end of its life.
FitRite Decking
On both our Holiday Homes and surrounding the Man O' War Bar & Restaurant, FitRite supply deckings created from recycled plastic.
Refuse and Recycling
We encourage all visitors and owners to use our many refuse and recycling bins across the Holiday Park. We also encourage through signage for beach visitors to take their rubbish home.
Disposable BBQs are discouraged and are not sold on site.
Fires and BBQs are not permitted on Durdle Door or Man O'War beaches.
Looking to the future…
More and more, people are looking at what they can do to reduce our impact on the environment, which is fantastic. We too have big plans!
We will continue to replace our vehicles with electric vehicles at the end of their life.
We will be introducing bird baths within the park to help our resident bird life recuperate over the hot summers.
We hope to further reduce our paper use in Reception and switch to glass bottled milk for our hot drinks.