Amazing Food and Drink at Durdle Door
29 Jan 2021
Lulworth, though small, is a veritable paradise for a foodie. 
There are independently owned restaurants, pubs and cafes galore in some of the most picturesque locations you could imagine.
Durdle Door and Lulworth Cove together form the jewels in the crown of the Jurassic Coast. After a busy day exploring, or as part of your longer stay, you'll be dying to try the amazing food and drink at Durdle Door and Lulworth Cove.
As an extra added bonus, all of the places mentioned here are dog friendly!
Where is the best place to eat in Lulworth?
After a long stroll through Lulworth Castle Park, you'll easily find yourself at The Weld Arms, a recently renovated 17th Century pub with an incredible outdoor space. There is a patio area as well as a large grassy garden in which you can find a table and while away a long, lazy summer's afternoon. Inside, stylish decor lends itself to a cosy and tasteful setting. A seasonal menu and a fabulous drinks list means there is something for everybody. The experienced chefs whizz high quality seasonal produce into the most delectable roast dinners.
Near Lulworth Castle, BH20 5QQ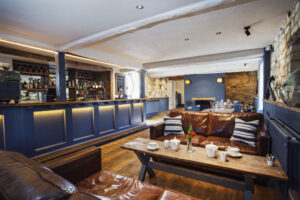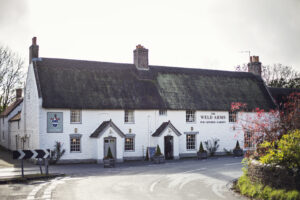 Where to get lunch at Durdle Door
Amazing food and drink at Durdle Door
Super convenient to all who are staying at the Holiday Park, but welcoming of everybody whether you're here for an hour, a day or longer. The Man O'War serves up delicious, locally produced food and beverages at great prices.
Here are just a collection of the fabulous reviews left by holidaymakers in 2020:
"The Man 'o War pub on site was a really pleasant surprise, and they were really accommodating of my gluten intolerance. The pizza was excellent!"
"We ate in the Man O War restaurant in the evening and was very impressed by the food and friendliness of the staff."
"We ate in the pub on our first night and the food was delicious, take away food also available. Dogs were allowed in too which was a bonus.
Would definitely return 😎"
 
Situated at Durdle Door Holiday Park, BH20 5PU
Where to get breakfast at Lulworth Cove?
Lulworth Cove is an icon in itself. The Boat Shed undoubtedly has the best view to digest alongside a tasty breakfast.
Delicious coffee, lattes and cappuccinos (with non-dairy options available), fresh pastries as well as your traditional fry up and bacon baps are all available for take away. Fill your arms with goodies and take a long, lovely walk around the Cove for a morning you'll never want to end.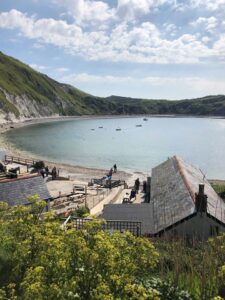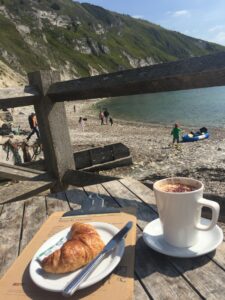 On Lulworth Cove beach, BH20 5RQ
Experience all this and more when you stay with Lulworth Holidays, at either Lulworth Cove or Durdle Door.