Bring Your Dog on Holiday!
21 Oct 2022
We have your dogs in mind at Durdle Door Holiday Park, and the surrounding area has several beaches, pubs and other attractions that are friendly to our canine friends. Take away the stress of searching for alternative accommodation for your pet, and bring them on your adventure!
Making Your Dog Feel at Home
We have a range of accommodation on the park, suitable for up to 2 pets at a time: why not explore some of our pet-friendly options? From Holiday Homes and Skylight Cabins, to Camping Pods and the Horizon Heights Villa – your dog doesn't limit your options! Our Touring and Camping areas are also dog-friendly!
If you run low on essentials, our on-site shop has a selection of dog food, toys and treats as well as other essentials for you to stock up on.
Getting Out and About with Your Dog
There are many dog-friendly attractions within easy reach of the holiday park, including beaches, pubs, and coastal walks. Lulworth Cove is less than 30-minutes' walk – once you're there you'll find dog friendly pubs and restaurants, plenty to explore and a beautiful setting for letting your dog paddle in the sea. There are dozens of walks to choose from: take a leisurely stroll, or pack your kit and hike the coastal path.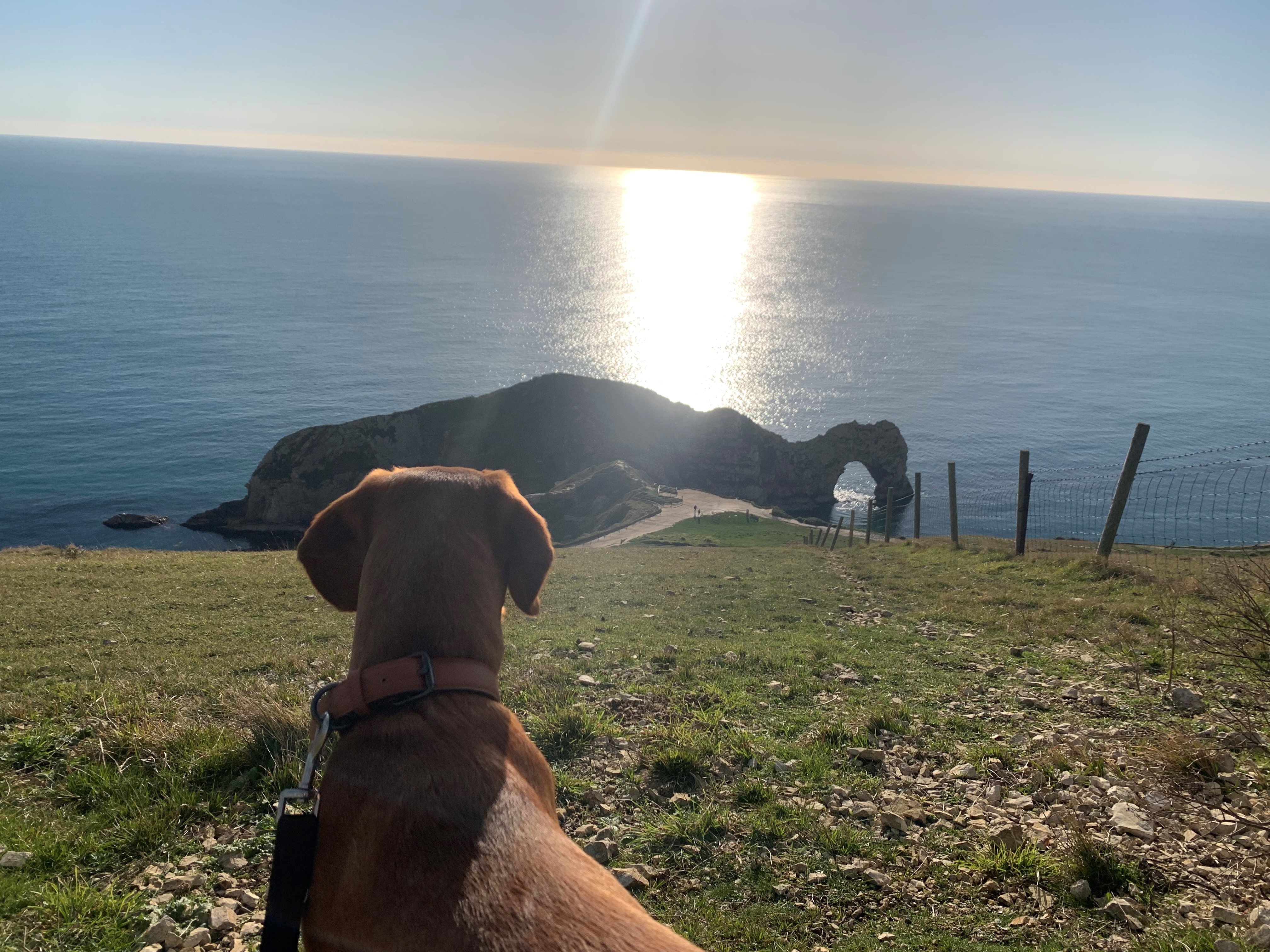 Will it Cost Extra?
To keep our accommodation and the Park clean and fresh for all guests, we do charge a bit extra for bringing your pet on holiday. This allows our dedicated team to maintain our high standards of cleanliness, and covers the maintenance upkeep of our park and dog waste bins.
Whilst You and Your Dog are Staying With Us…
…we kindly ask for a few things in return. We prefer that you bring a means for picking up your dog's waste (whether dog bags or a poop-a-scoop) – it's always better to be prepared! We provide dog waste bins across the Holiday Park. We also ask that you keep your dog on a lead whilst on the Holiday Park.
Have a great picture?
We'd love to see pictures of your dog having a fabulous holiday with us! Send them to us via Facebook, Instagram, or email (Durdle.door@lulworth.com) to give your pup a chance of appearing in one of our social media posts!