Halloween Half Term Adventures in Dorset
2 Oct 2021
Summer is over and October half term is fast approaching, which is why we have compiled a list of Halloween half term activities in Dorset for adults and children alike!
In nearby Dorchester (approx 25 mins drive)…..
Dorset County Museum
Discover Dorset in depth at the brand new Dorset County Museum. Explore the story of the county from prehistory to the present day. Visit the nostalgic and atmospheric Victorian Gallery, one of the few places in Europe you can follow in the footsteps of ancient Romans by actually walking on Roman mosaic…
While you're there, also running is "Friends: The Colourful World of David McKee" 13 October 2021 to 9 January 2022. A fantastic half term activity in Dorset!
Where for the first time ever, families from across the region will be able to step into David McKee's colourful world celebrating over 30 years of Elmer the Patchwork Elephant. First stop will be Elmer's world, where visitors will be greeted by a giant Elmer jigsaw and enjoy the ultimate Instagram moment. The adventure continues as guests walk through Elmer's jungle, encountering characters and stories along the way.
As well as illustrations from the Elmer series there will be original artwork from Not Now Bernard, Mr Benn and King Rollo as well as the opportunity to dress up in fancy dress from the costume shop featured in Mr Benn.
More info – http://www.dorsetcountymuseum.org/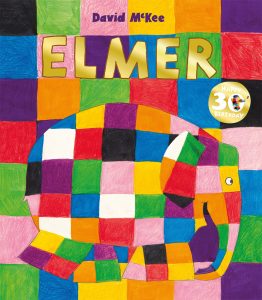 Old Crown Court and Cells at Shire Hall
The witch is brewing a magic spell,
It's Halloween night and monsters dwell,
Her pot is boiling and many spells she will weave,
To cast them on all the children on Halloween eve.
Shire Hall will be full of scarily fun activities this half term!
Throughout the half-term holidays, Shire Hall will become home to spooky family-friendly fun. They'll have slippery slime-making workshops, spooky trail, and fun Halloween activities. Visit  spooky underground cells at the most haunting time of the year.
After your visit, pop up to the café for some seasonal autumnal recipes and Halloween treats.
Kids who are dressed up go free*. Subterranean slime workshops subject to COVID-19 restrictions £2.00 per child to cover costs of materials.
*2 kids go free with every full paying adult.
For more information visit Shire Hall's website.
Dorchester Ghost Walks      
Spectre, phantom, ghoul or ghost, which do you fear the most?
Tiptoe through alleys and down by the river; who will be first to quake and to quiver?
Discover Dorchester's grisly history – Judge Jeffreys and the Bloody Assize, ghosts that haunt the taverns and the alleyways!
Dorchester Town Ghost Walks with Alistair Chisholm (Town Crier) and Chris Gallarus (both Blue Badge Guides) Meeting 8pm at The Kings Arms, Dorchester.
Halloween Special Ghost Walk  – 31st October
For more information visit Dorchester Ghost Walks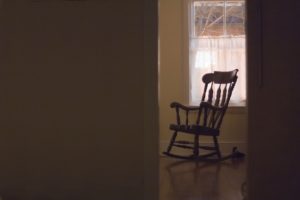 Plaza Cinema Dorchester Cinema
Plaza Dorchester – All digital, 4 screen, 3D enabled, live sattelite enabled, state of the art cinema in Dorchester, Dorset.
Lots of great films on over the October Half Term break for all the family including the new James Bond: No Time To Die.
For more info and a film schedule visit The Plaza.
Other nearby events include:
Farmer Palmers (approx 20 mins drive)
Low Key Spooky Fun! It's Halloween! Cauldrons full of family fun! Most of the farm park has a spooky makeover. The team are transformed into our entertaining 'Boo Crew'. Dressing up and getting into the 'spirit' of things is highly encouraged.
2021 sees the return of the (very popular) optional Trailer of Laughs "Soak-a-Spook" Tractor Ride. Plus, the Pumpkin Pick event will be running each day.
(25th – 30th Oct 2021)
See more half term activities at Farmer Palmers.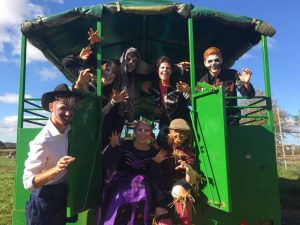 Autumn Trail at The Walled Garden, Moreton (approx 15 mins drive)
A special autumn and pumpkin themed trail will be arriving at The Walled Garden, Moreton for one week only.
During half term, visitors will be tasked with trying to find pumpkins hidden around the garden. Grab a map, explore the grounds and find the pumpkins to win a prize.
No booking is required but maps cost £2 each and can be collected and paid for in the café along with the prizes.
The trail will run from October 24 to November 1.
Half Term Activities at Moreton Walled Gardens
The Tank Museum, Bovington (approx 15 mins drive)
The Tank Museum brings the story of tanks and their crews to life. Experience the biggest day out in history with 100 years of history, 300 tanks, kids activities, and more at Dorset's largest indoor attraction.
Activities running 25 October – 31 October 2021
Free trails
Allow 4-5 hrs for your visit
Visit the Tank Museum's website for more information.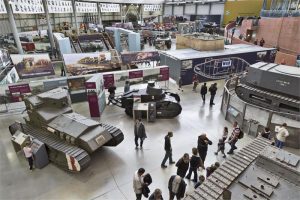 Corfe Castle (approx 30 mins)
The year is 1572 and the staff of Corfe Castle are preparing a feast for its new owner Sir Christopher Hatton, fashionable man about court and favourite of Queen Elizabeth I herself. Sir Christopher wants to impress his rich guests so Gabrielle the kitchen maid and Thomas the Master Carver are hard at work making sure everything is perfect.
See displays of Tudor food and carvings and learn about table manners in the first Elizabethan age. Try the latest Tudor dance steps then explore the castle on the interactive family trail – find the hidden shields to claim your prize. You can meet the Trendy Tudors from Saturday 23 to Sunday 31 October with Tudor Table interactive experiences daily at 10.30am, 2pm and 3.30pm.
Find out more here: National Trust, Corfe Castle
 Durlston Country Park (approx 40 mins)
The Durlston Detectives Trail is on the 28th October at 11am. Finding wildlife can be tricky but looking for tracks and signs can help. Learn to look a little closer and find the hidden secrets of nature. October half term is also home to the Halloween children's trail which is running all week.
 See their events calendar here: Events (durlston.co.uk)
So while you've got your half term holiday booked, be sure to check out the incredible family attractions all within a 30 minute drive from Durdle Door Holiday Park. There's something for children of all ages in the vicinity.