How to Enhance your Holiday with our NEW fibre WiFi
26 Feb 2022
Not that we're encouraging screen time or anything, but isn't WiFi great?
We usually have a pretty good 4G connection here at Durdle Door Holiday Park, which is useful for those moments while you're out and about and need to find a taxi number, or the way to the pub (You can always ask in Reception for these too!). But now we're undertaking a mammoth project to install fibre optic broadband to ALL our luxury Holiday Home accommodation, ready for the 2022 season.
Due to be completed at the end of March 2022, the new connections will mean fantastic, personal, reliable internet for your family holiday. Taking on board previous feedback, we recognised that reliable WiFi is super important to our guests, which we fully understand. We even think new fibre WiFi can enhance your holiday when used intentionally!
Here are some ways in which Durdle Door Holiday Park new fibre WiFi can enhance your holiday…
Using the beauty of technology to bring your family and friends closer together, even when you're far away…
Show your friends and family your accommodation
Give them a tour of your luxury holiday home or glamping pod. Perhaps your friends have never stayed in that type of accommodation before – show them how great it is!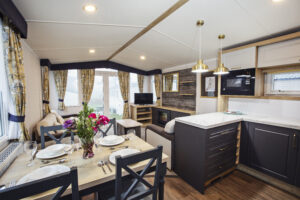 Post your photos of Durdle Door.
It's true, Durdle Door is already insta-famous. There isn't an angle from which photos haven't been taken. But none of the photos have YOU in – until now! Tag @Durdle_Door and set your location to Durdle Door Holiday Park to show all your friends where you've been adventuring. Uploading photos of your stunning accommodation could help others choose an equally fabulous holiday, too!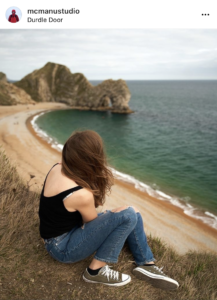 Bring along your Amazon FireStick
…or similar, to plug into the TV, and unlock all of that great content you're used to watching at home.
Order that forgotten item.
We all do it! If you forget your weighted blanket or your memory foam pillow you just can't sleep without, feel free to order a parcel while you're with us.
Work from (holiday) home.
Sometimes it's unavoidable isn't it? Not everyone can get the time off to go on holiday. But if you have the luxury of being able to work online from anywhere, why not let that be from Durdle Door Holiday Park? Take as many family adventures as you like, knowing you'll be available for that all-important Zoom meeting.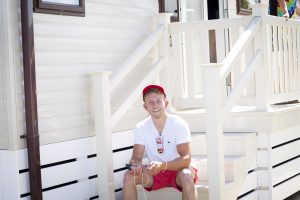 Book before you leave for 10% discount on your next holiday!
You can browse availability online for the following year, and book from the comfort of your luxury holiday home – and get 10% off to boot. What are you waiting for?!
We really look forward to providing a fantastic WiFi service to our Holiday Home guests very soon. If your holiday is before 1st April 2022, please bear in mind that the connection may not yet be complete and therefore WiFi will only be available at the Man O'War Bar & Restaurant.