Say Hello to Our Brand New Shepherds Huts!
8 Oct 2022
We believe that a three-night stay is the best option when you visit us. Why? Quite simply – because there is so much to keep you entertained whilst staying in our Shepherds Hut. With a shorter break you might miss out!
Our Shepherds Huts are a Brand New accommodation type for 2022. They come with a few more home comforts than our Camping Pods, whilst still providing that 'back to nature' experience.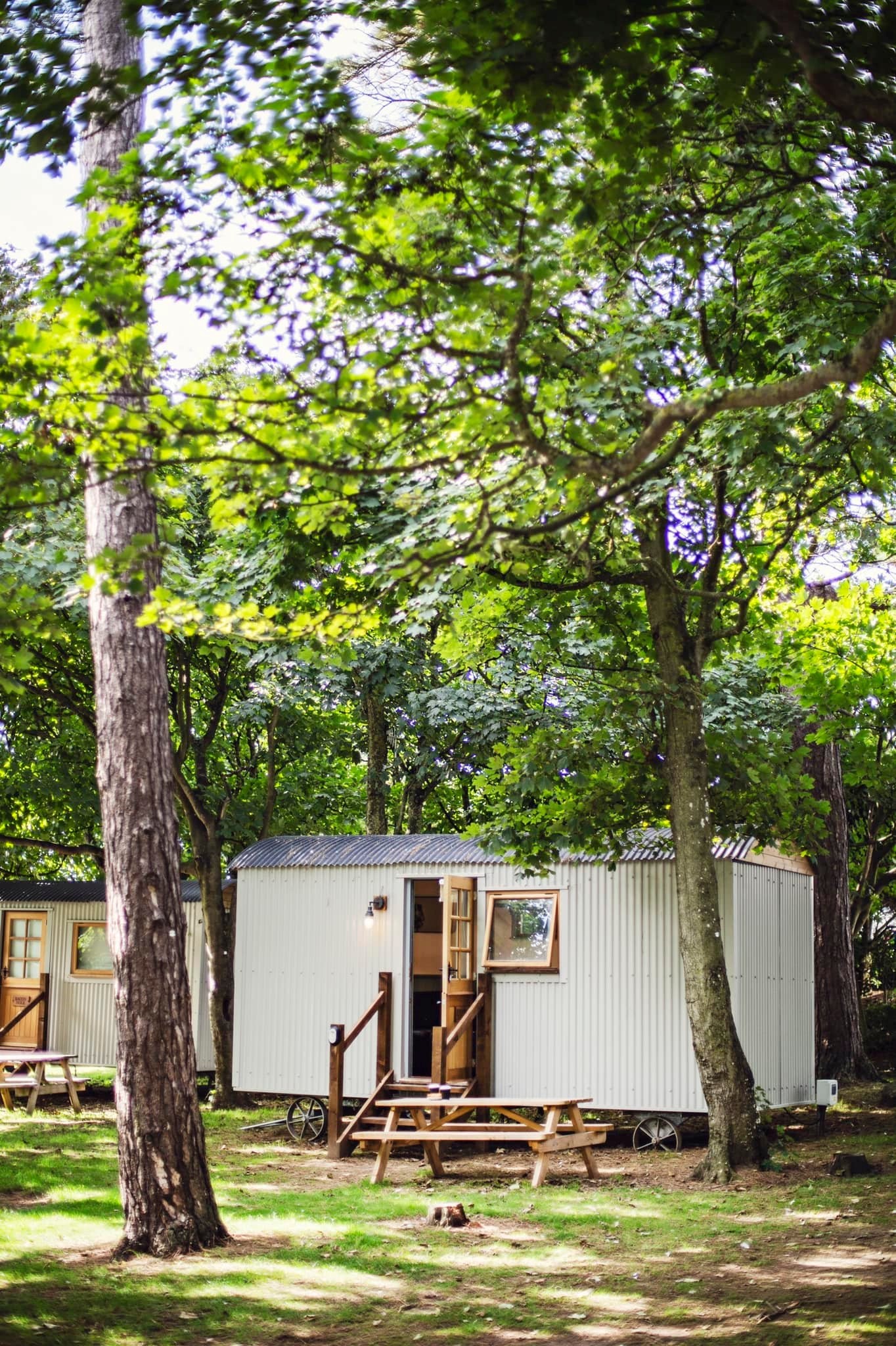 Here is our guide to what you can do in the local area on a 3-night break:
If you arrive on a Monday:
Monday: As you won't arrive until 4.00 pm or later, you may not have time to enjoy the park to its full potential on your first night. On the first night – arrive and settle in, grab a bottle of wine from the local onsite shop and relax. Our Shepherds Huts are a cosy accommodation, with underfloor heating to keep you warm in the colder months.
Of course, if you'd like to explore on your first day, we also offer an early check-in, giving you access to your Shepherds Hut from 14:00pm. Our Customer Care team can help you add this to your booking.
Tuesday: On your first full day, we'd advise exploring the local area in the morning. If you don't fancy cooking breakfast (although come on, you could eat alfresco!) we would highly recommend The Boat Shed at Lulworth Cove. They provide amazing breakfasts, and the cake is a must! Walk it off and take the scenic route back to the Holiday Park over Hambury Tout. The steps over the hill should not be taken lightly, and we advise sensible shoes when exploring the surrounding landscape.
Wednesday: Wednesday would be a lovely day to Visit Lulworth Castle and Tea Rooms – it's just a short drive away. Lulworth Castle is stunning, steeped in history, and open to the public. The grounds around the Castle are fabulous, with a brand-new play park installed this year for little ones. Whilst you're at the Castle keep an eye out for the resident peacocks who roam the grounds freely.
Thursday: Today it's time to check out – but there's still time to enjoy what beautiful Lulworth has to offer before you leave! If you're planning to spend the day in the area before heading home, pop into reception and we can offer you a discounted parking ticket for the Public Car Parks at Durdle Door, Lulworth Cove, and Lulworth Castle.
And that's it – time to head home and book your next glamping break! Don't forget to redeem your exclusive 10% discount when rebooking within 7 days of leaving! If you'd like to read more about our Shepherds Huts, click here.