Tips for taking pictures of Durdle Door
21 May 2022
Looking for tips for taking pictures of Durdle Door?
The iconic archway of Durdle Door provides a breath-taking subject for thousands of pictures every year. In some snaps it takes the form of a stunning backdrop on a family holiday, in others it rightfully takes centre stage. At certain times of year, the conditions are just right for capturing the notorious sunrise through the arch – something that attracts both professionals and amateurs alike.
Matthew Pinner, a 32 year old Dorset landscape photographer, was kind enough to share some of his fantastic work featuring Durdle Door, along with some helpful tips for others hoping to capture the local landmark in all its glory.
Here's Matthew's piece, accompanied by some of his amazing shots.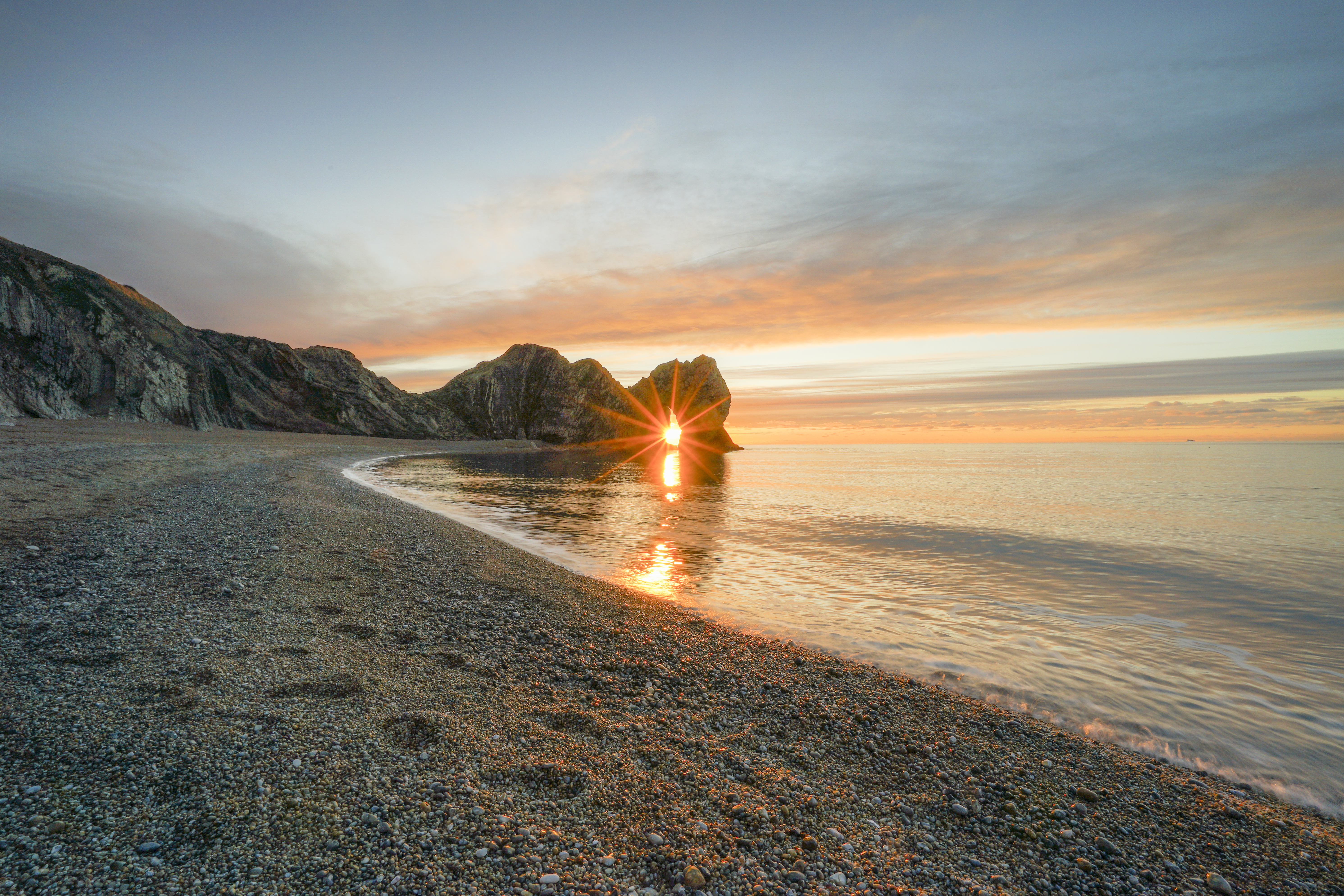 I started doing my photography back in 2012 and have since visited Durdle door many times, it is probably in my top five to photograph as I feel like it gives quite a dramatic landscape composition. As a Dorset photographer, we are incredibly lucky to have the Jurassic coast on our doorstep; which includes but does not limit to places such as Durdle Door, Bats Head, Mupe Bay and Lulworth Castle. 
It's pretty easy to see why I fell in love with photography here. 
Some of my top tips:
ANGLE IS EVERYTHING: There are many compositions of Durdle Door but I found, especially when shooting from the shoreline, to make sure you walk far down the beach. You don't want to be too close to the door itself because then you will miss out on the natural curvature of the shoreline which will draw your viewers eye in to your main subject. 
CHOOSE YOUR EQUIPMENT WISELY: I made the mistake when first photographing the door to wear inappropriate shoes! The walk down to the door is a fair walk but when you get down on the shoreline I would recommend good walking shoes as shingles can be quite hard to walk on. Especially if you are making your way down to the end. I would also recommend just good general outdoor clothing, you never know with the English weather. 
CHECK THE TIDES: seeing as the location is in a bay, make sure your check the tides are out so you are able to get a fantastic shot of the beach leading to the door.
Some great times to shoot at Durdle door would be capturing the Milky Way (between late March – July), sunrise through the arch (early/mid December and early January) and vivid sunsets between September and February due to the sun setting more inland during those months.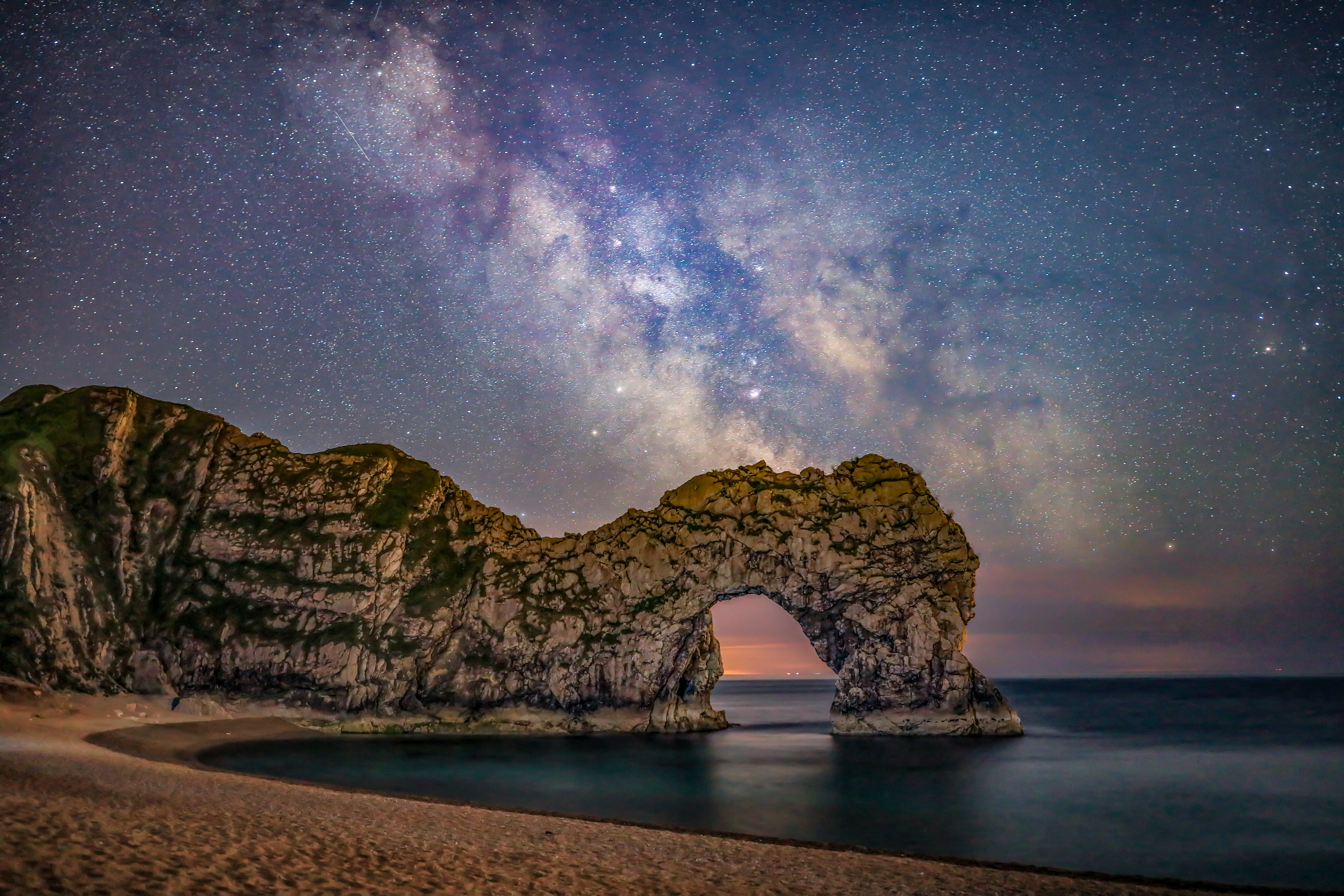 The key to landscape photography is to respect the environment you are trying to capture. Places such as Durdle Door are a natural treasure, so only leave your footprints in the sand. 
If you wish to see more of my work, please visit my website: www.pinners-photography.co.uk
Want to stop overnight? Explore our range of accommodation here.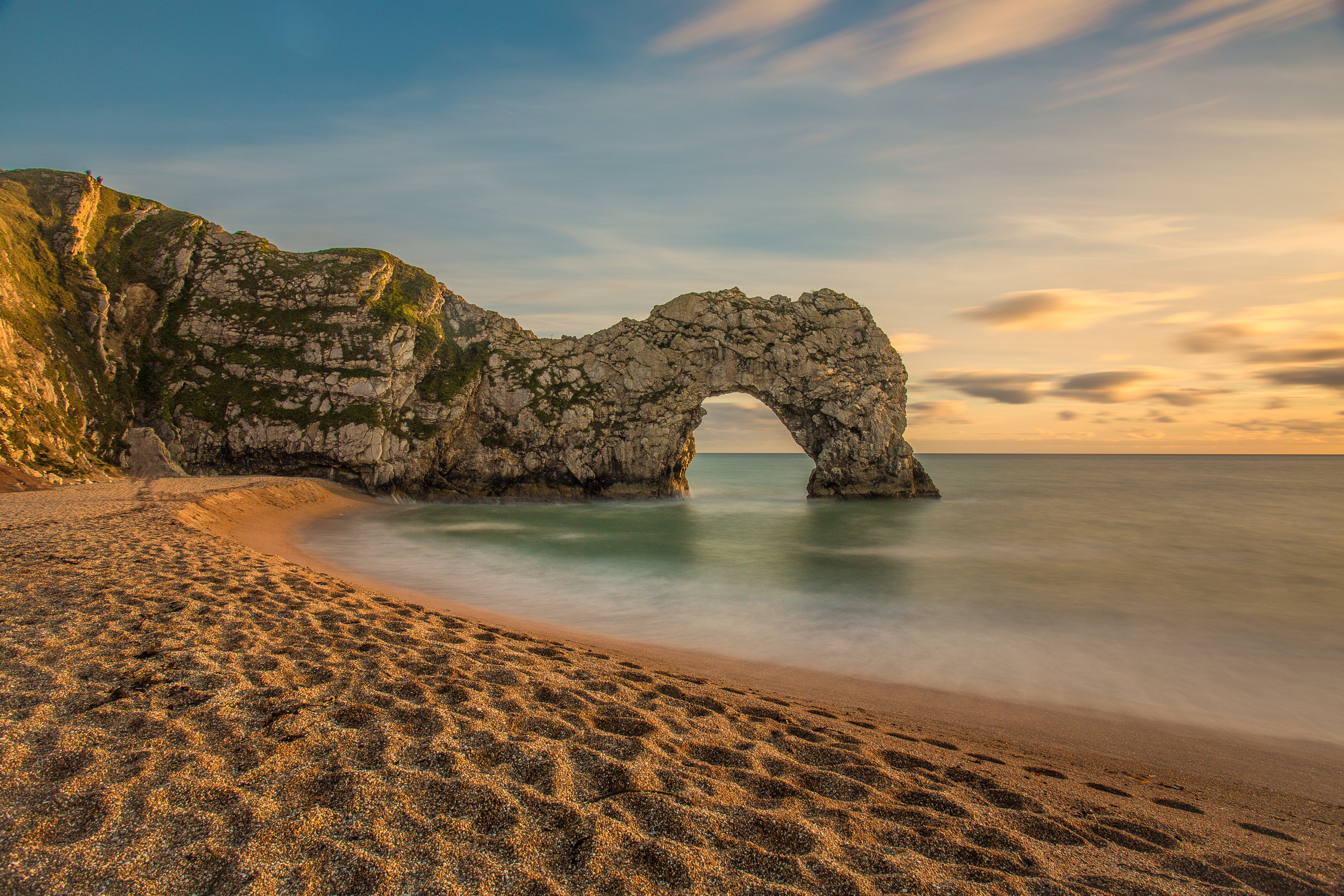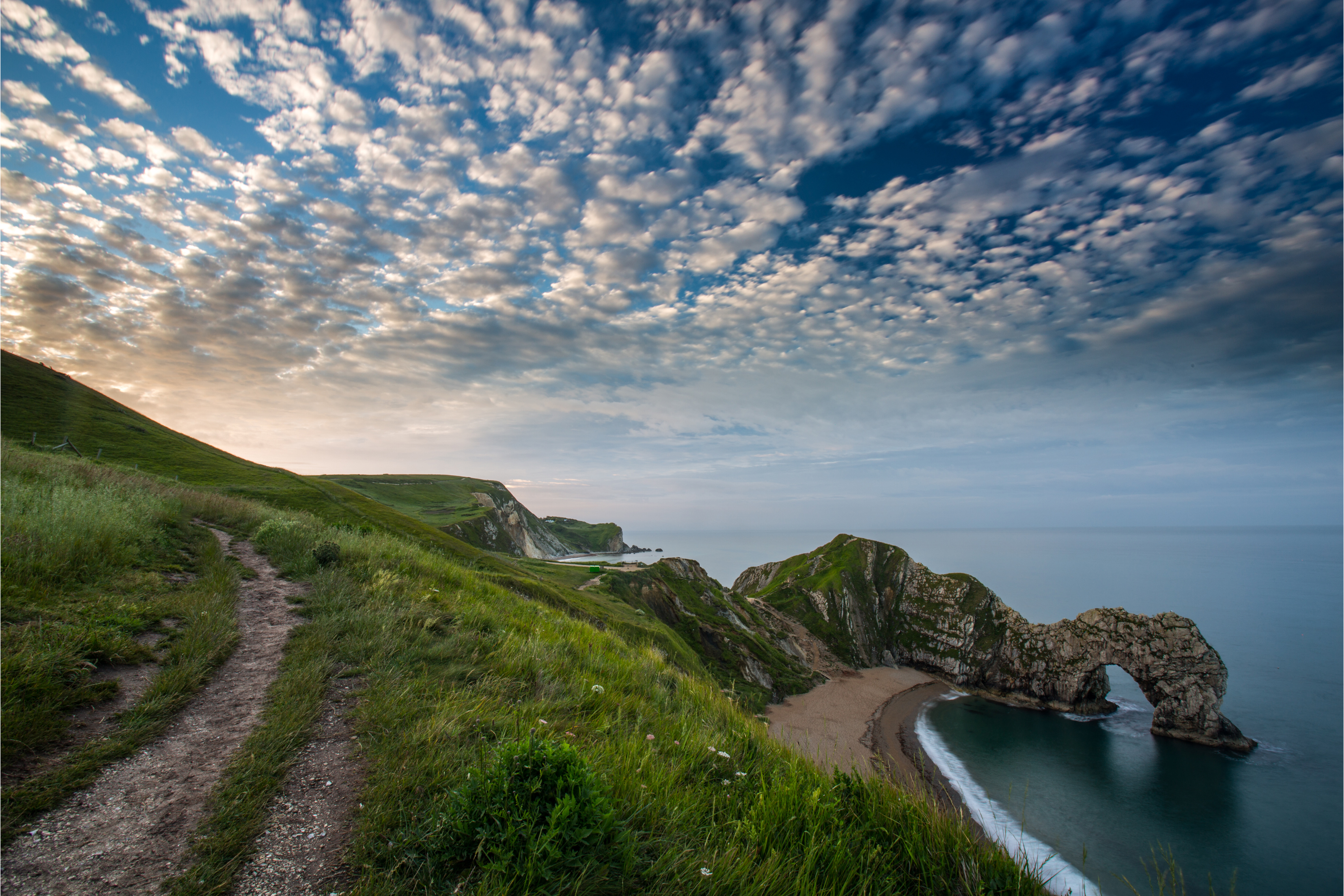 Please note that as privately owned land, photographs taken for non-personal use require a licence. See the Lulworth Estate's website for more information.