Holidays with Kids on the Dorset Coast
16 Apr 2023
All of a sudden, now that spring has sprung, summer is looming and you might be worrying… holidays with kids? Where is best to go? What on earth will we do? Over the last few years, more families have been looking closer to home for their family getaway, and bringing back the Great British summer holiday.
Arguably, holidays with kids are the best kind of holidays. Yes, we all enjoy a lie-in, and wouldn't it be great to just relax for a moment… but parents can rest easy knowing that when the kids are happy, we're all happy!
There's plenty to do on the Jurassic Coast for the young and young at heart, which is why considering a holiday with kids at Durdle Door is a great idea.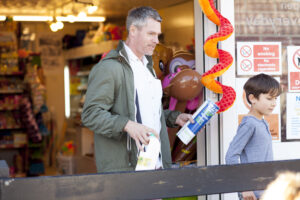 What to do for family break in UK?
Create the best childhood memories for your children, just as generations have done before us. Holidays with kids at Durdle Door set the foundations for those hazy, rose-tinted days they'll look back on for years to come. And when your holiday is so accessible – no waiting around at airports for hours, no long transfers – you'll be wondering why you don't stay closer to home more often!
The Jurassic Coast, where we call home here in Lulworth, Dorset, is one of the best places for holidays with kids. We have incredible landscapes, carved by both history and geography, within 30 minutes' drive in any direction of our neighbouring seaside towns. Durdle Door is therefore a fantastic base for exploring with the whole family! Be sure to visit Monkey World, Lulworth Castle, the Tank Museum, Farmer Palmers, Corfe Castle, the Blue Pool and many, many more attractions for endless days out.
Then, come back to Durdle Door for beach days galore. Toddlers will love throwing pebbles into the sea, and dads will enjoy teaching older children to skim stones. If you're into watersports, bring your kayak or paddle board for unforgettable, bucket list experience going through Durdle Door (but be sure to launch and land from Lulworth Cove!).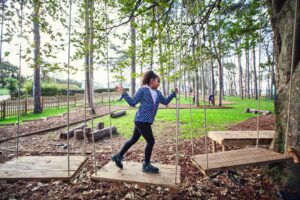 What to do in summer UK with family?
Is Durdle Door in England?
It's a question that the internet has been asked time and again! Can you believe that such incredible scenes can be found on the south coast of England? With Durdle Door and Man O' War Bay likened to Mediterranean beaches, you'll feel like you're abroad when you first catch a glimpse of our local beaches.
For foodies, be sure to check out our recommendations for amazing food and drink at Durdle Door – all of these local places are kid friendly!
We have a range of accommodation types from back-to-nature camping to luxury holiday homes. Find something to suit your family's budget by exploring our website.